Is Dry Needling the Same as Acupuncture?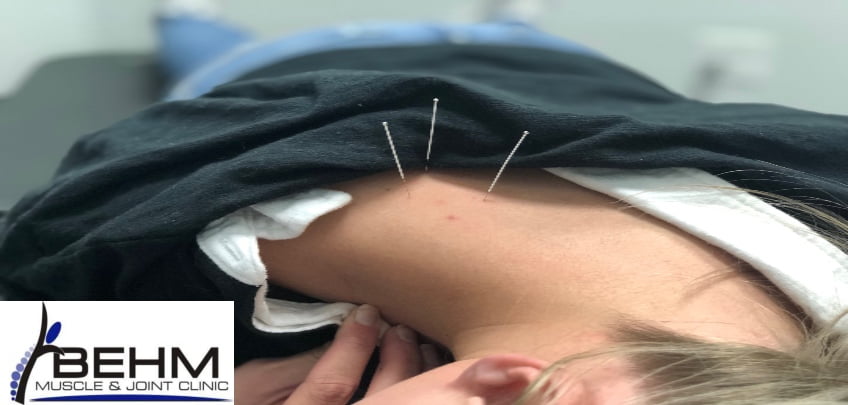 When you hear the term dry needling you might think it's a kind of acupuncture. However the two therapies are, in fact, different. Acupuncture has been around longer and has its roots in Chinese medicine. Dry needling is more modern and has its roots in western medicine. Dry needling and acupuncture overlap with respect to needling techniques using filament needles and inserting them into the tissue. Acupuncture is based on the belief that health is determined by a balanced flow of chi, the vital life energy present in all living organisms.
There are several distinct differences between the two practices. One way is in which the needles are inserted. Dry needling slowly inserts the needle into the body and removes it after a very short period of time. Acupuncture leaves the needles inside the body for a much longer period of time. Dry needling is primarily used to treat muscle issues and injuries, acupuncture is often used as an internal medicine treatment. The providers at Behm Muscle & Joint clinic are trained by the doctors at Midwest Rehabilitation Institute to perform dry needling
How does dry needling differ from acupuncture
Dry needling is an effective and efficient technique for the treatment of muscular pain and myofascial dysfunction. Dry needling is extremely effective for relaxing overactive muscles, which contain trigger points. In simple terms, the treatment involves needling of a muscle's trigger points without injecting any substance to elicit a therapeutic "twitch" response. The twitch allows the muscle to ease up and relax, relieving pain. This approach is based on Western anatomical and neurophysiological principles.
Dry needling has been growing in popularity due to its effective treatment for the following conditions:
Muscle pain
Headaches and neck pain
Back pain
Tendonitis
Muscle spasms
Sciatica
Fibromyalgia
Overuse injuries
Mobility issues
Sports-related injuries.
Dry needling treatment in Bellevue at Behm Muscle & Joint Clinic
At Behm Muscle & Joint Clinic, we are proud to offer safe and effective dry needle treatment in Bellevue, NE. We've helped patients suffering from back pain, neck pain, fibromyalgia, knee pain, muscle spasms, muscle strains and a number of other painful conditions. Our licensed providers have been trained in trigger point dry needling through Midwest Rehabilitation Institute.
To schedule a consultation or for answers to questions regarding the difference between dry needling and acupuncture, please call 402-292-1450.