Chiropractic Care – Serving Bellevue, NE and the Greater Omaha Area
A chiropractic adjustment (also know as a manipulation) is a common therapeutic treatment for back pain. Chiropractic care has become more and more prevalent and researched as an effective treatment in conservative care. The Chiropractic adjustment is used to induce motion into a dysfunctional joint. Joints that have abnormal movement patterns or become dysfunctional alter the biomechanics of the joint and divert excess forces to surrounding muscles, joints, soft-tissues which often results in pain.
Research has confirmed that the Chiropractic adjustment is not only clinically effective at managing joint pain but also extremely cost-effective. Chiropractic adjustments is the foundation our clinic is based upon. When utilized in conjunction with elite soft tissue therapy, nutritional counseling and functional rehabilitation, the patient is receiving the best possible conservative treatment for their muscle, joint, or nerve pain.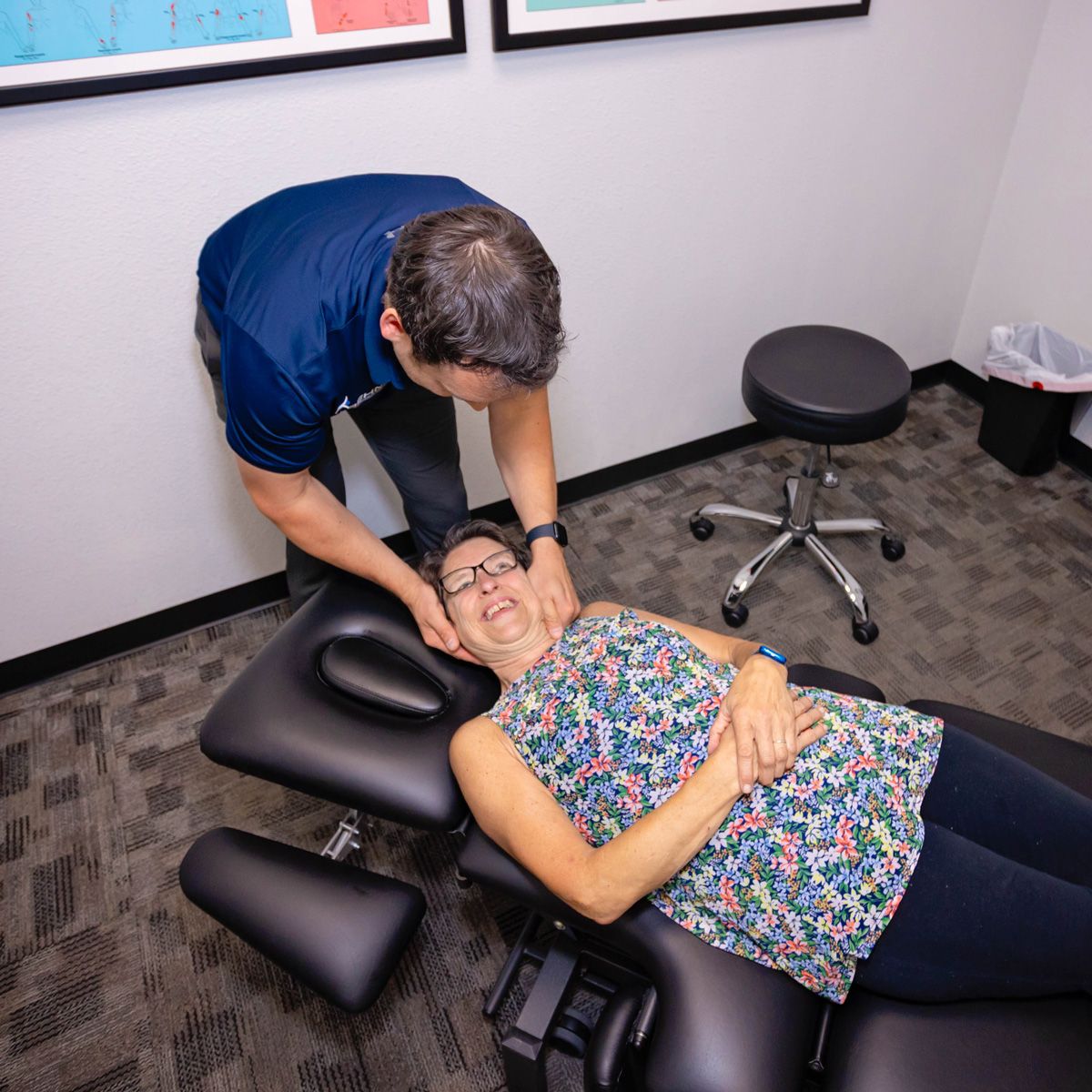 The Following Are Some of the Many Conditions Chiropractors Can Help:
Knee Pain and Runner's Knee

Tennis and Golfer's Elbow
Dr. Behm, Chiropractor in Bellevue, NE
Dr. Behm is highly trained in Chiropractic spinal manipulations and mobilizations, which can increase motion to the joints and decrease pain. A Chiropractic manipulation, which is normally but not always applied to the spine, utilizes a quick but gentle maneuver, to enable movement in joints with decreased range of motion, thereby decreasing pain. Joint mobilization is similar to manipulation, but it is not as quick as a manipulation. It is still very effective at increasing motion in joints with limited range of motion.
Behm Muscle & Joint Clinic is Chiropractic, Rehabilitation, and Soft tissue therapy clinic located in Bellevue Nebraska. We are a patient centered practice proudly serving the Bellevue, Papillion, La Vista, Ralston, Plattsmouth and Greater Omaha area. If you are looking for a Chiropractor in Bellevue or have questions regarding whether or not Chiropractic care would benefit you do not hesitate to call our clinic at 402-292-1450 or schedule an appointment online.
Content written by Dr. Adam Behm, DC, CCSP® | | NBCE, National Board of Chiropractic Examiners Part I-IV and Physical Therapy
Are you experiencing pain or stiffness?
Schedule an appointment with our chiropractic team today!