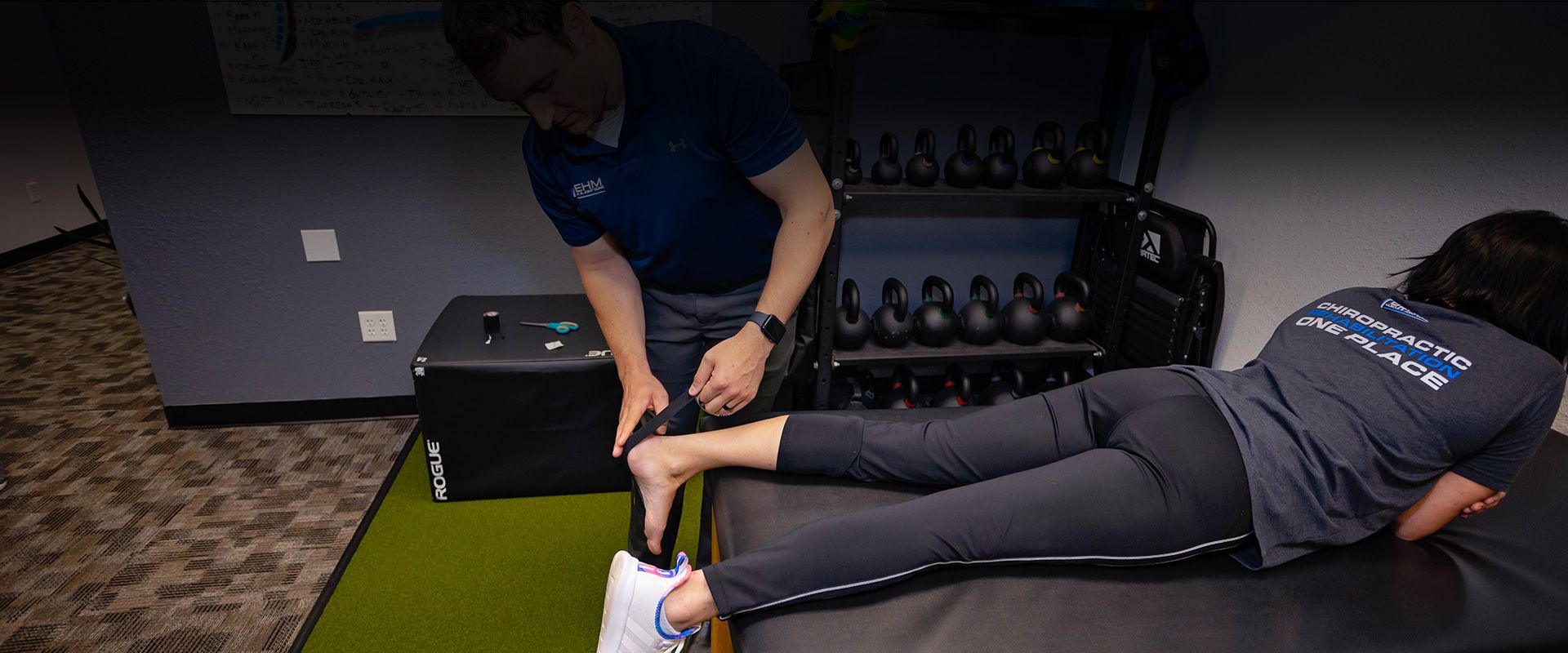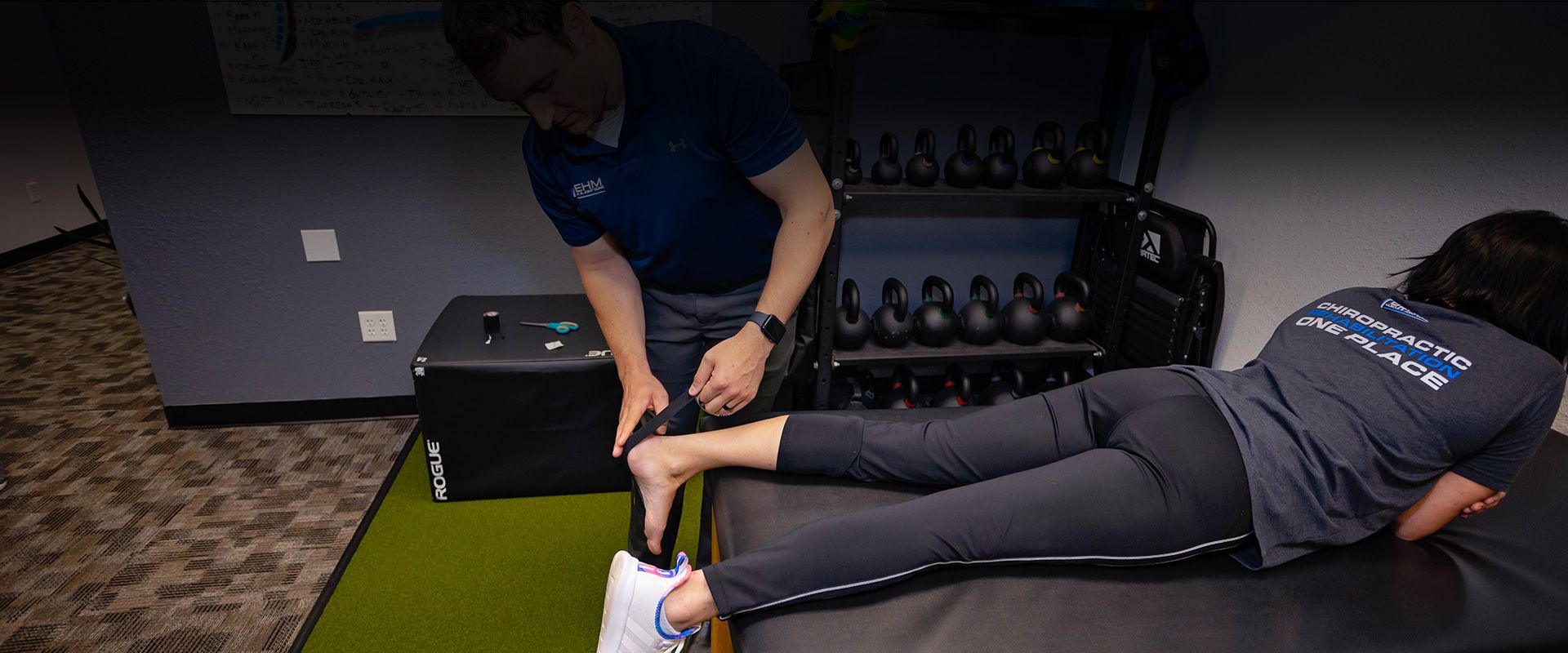 What is Rock Tape and Kinesio Tape?
Rock Tape is a type of therapeutic kinesiology tape designed to aid in the treatment and healing of various sports injuries.
According to Rock Tape, the application of the tape decreases pain. More specifically, it runs interference on pain. Rock Tape applied to the skin can interfere with painful nerve signals, which are directed to the brain. When the signals arriving to the brain are altered, it does not produce the sensation of pain. When kinesiology tape is properly applied, it helps to change how your body interprets pain. Rock Tape does so by affecting the nerve endings and different types of receptors in the skin of the injured area.
What Does Kinesiotape Actually Do?
Decompresses an Area of Swelling and Inflammation
When applied to the skin, the "recoil" effect of the tape on the skin underneath creates a lifting effect which allows for greater blood flow to and from an area, all while allowing the by-products created by inflammation to be removed more quickly.
Allows for Treatment Outside the Office
For instance, when we see someone with a lumbar disc herniation and we are trying to reinforce bending about the hips not the back. We can use the tape as a feed back to the patient when they are out of the office if they start to flex their back the tape will provide feedback reinforcing them to bend about the hips not the low back.
Normalizes Muscle Tone
When someone is injured, fatigued, or inflamed, the symphony of muscle action that normally takes place with great accuracy often falls out of tune. It helps your body coordinate movement as if it weren't hurt, hence allowing it to heal properly.
Allows for Support Yet Mobility
Unlike conventional taping which is meant to prevent any movement at all, rock tape is meant to allow full movement of the taped area. Through elastic properties and quick recoil, rock tape can help distribute forces to other nearby areas through the fascia, ligaments, and even bones.
What Can Kinesiotape Be Used For?
We have used rock tape here in the clinic as an adjunct to our treatment, for support and to aid in swelling/inflammation for the following conditions:
Rock Tape Treatment in Bellevue, NE
At Behm Muscle & Joint Clinic our Bellevue, NE Chiropractic clinic utilizes rocktape as one of our many services. The Chiropractors at Behm Muscle & Joint Clinic have completed training in functional taping for musculoskeletal injuries and utilize rock tape for everything from sprains and strains to edema. The application of rocktape is used on a case by case basis if deemed beneficial and necessary as an adjunct in your care. If you are interested in rocktape treatment or would like to know if it would be beneficial for you do not hesitate to schedule a consultation online or give us a call at 402-292-1450.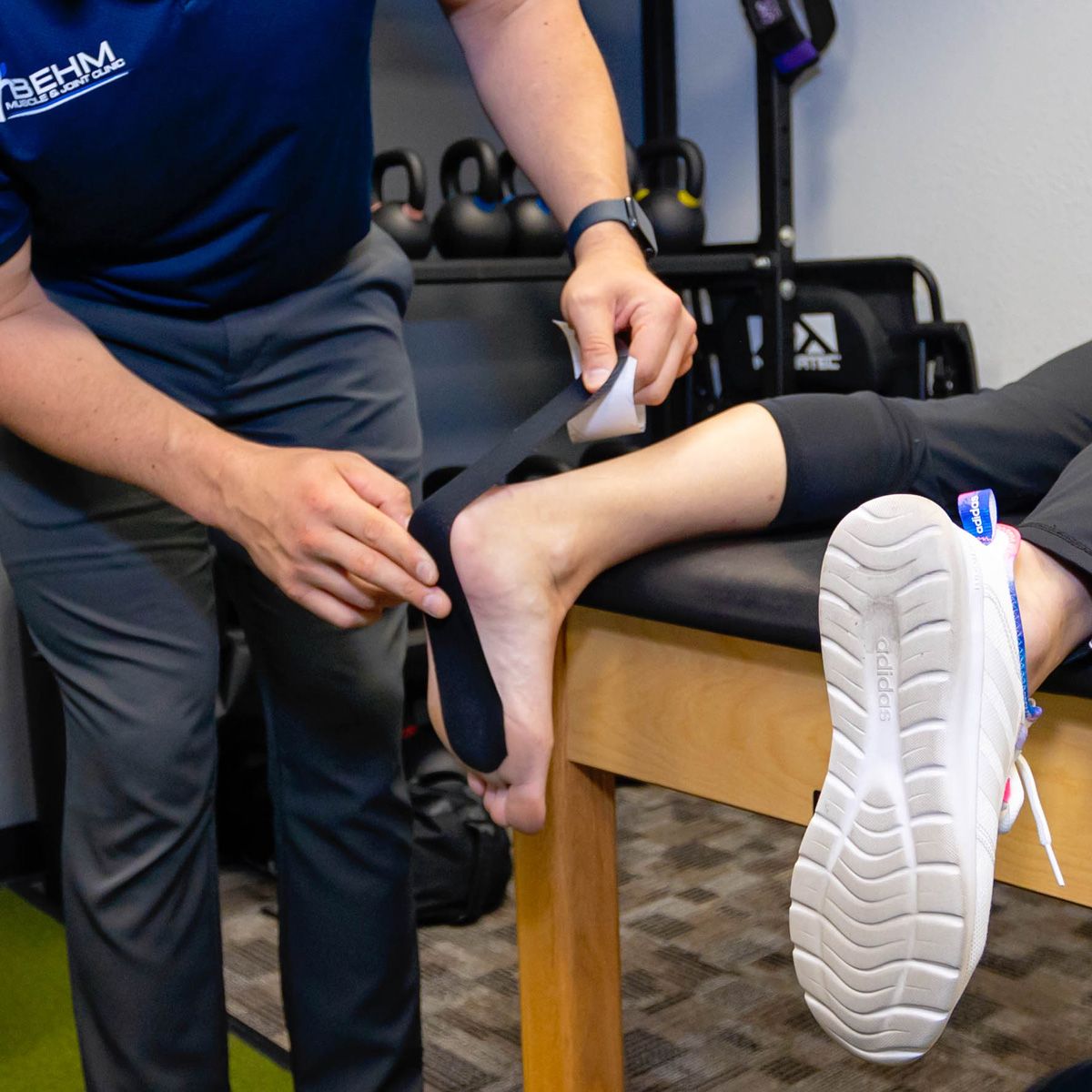 Are you experiencing pain or stiffness?
Schedule an appointment with our chiropractic team today!