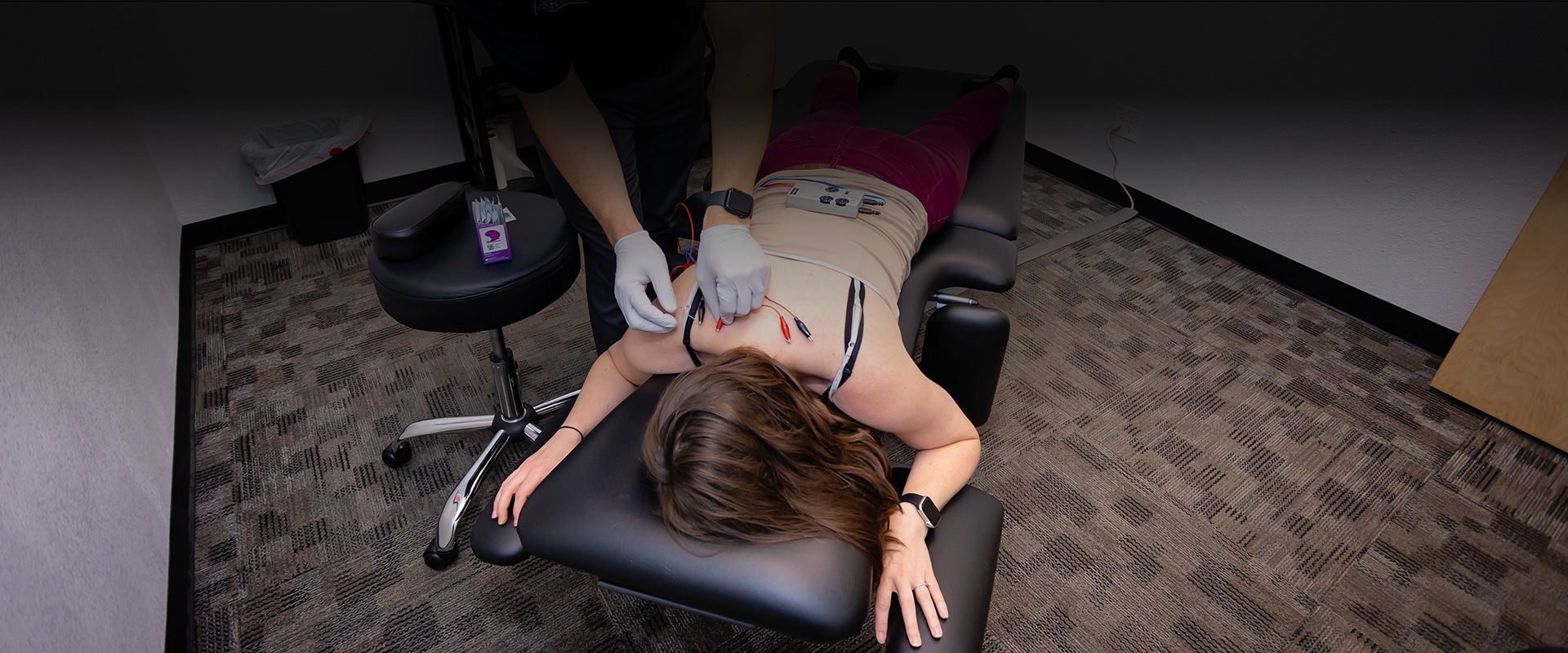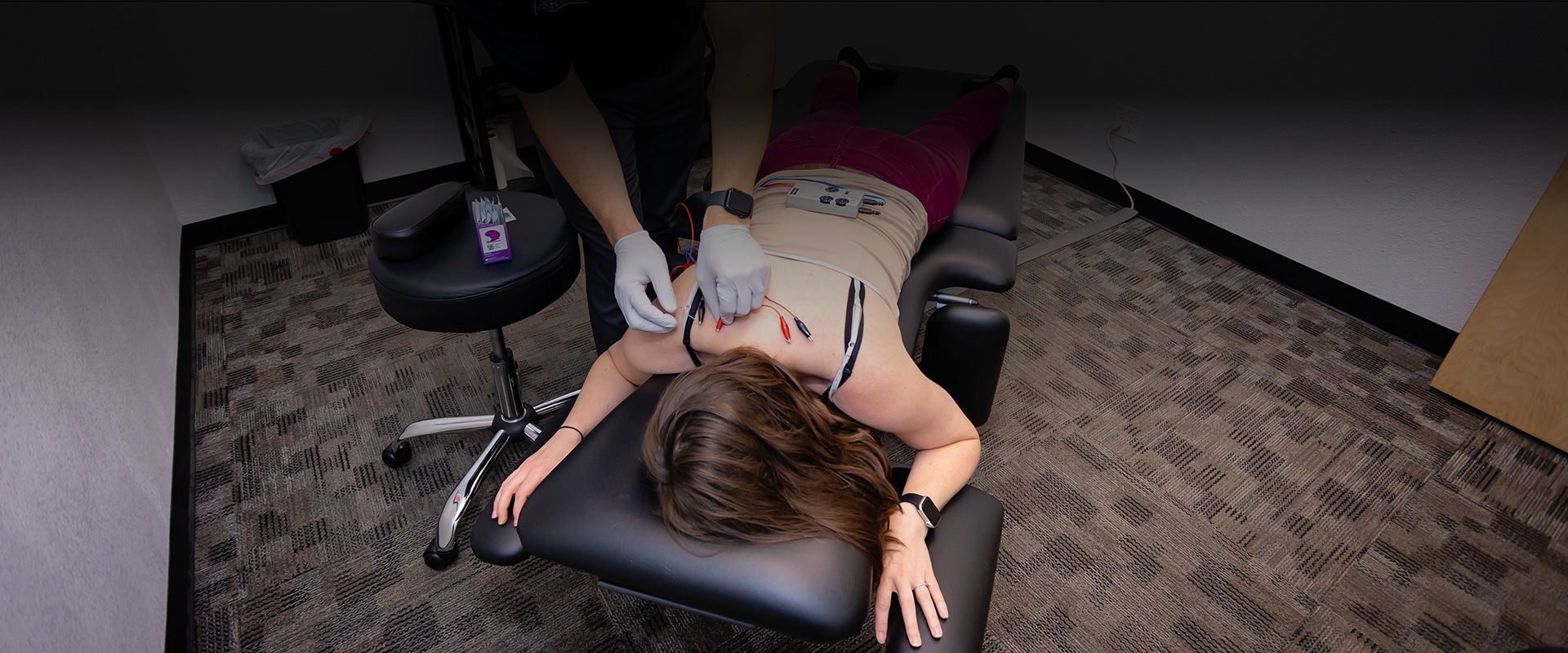 What is Dry Needling?
Dry Needling (DN) is an effective therapy to treat muscular tension and spasm which commonly accompanies conditions such as arthritis, nerve irritation, muscular strain, ligament strains and herniated discs. The Dry Needling treatment consists of utilizing a thin hypodermic needle which is inserted into a painful contracted muscle to create a local twitch reflex which is both diagnostic and therapeutic as it is the first step in breaking the pain cycle as research shows will decrease muscle contraction, reduce chemical irritation, improve flexibility and decrease pain.
When an injury occurs from repetitive use or acute trauma, inflammation will be produced from the damaged tissues. The damaged tissues will also go into a protective tension state or contracture to guard against further damage from utilizing the injured tissue. This contracture and inflammation inhibit microcirculation which limits both the oxygen rich blood reaching the injury and the waste products leaving the injury. The injury site becomes hypoxic (decreased in oxygen) which causes the body to create scar tissue. This fibrosis and scarring builds up around the muscles and tissues limiting the tissues ability to function and can also cause compression and irritation of nerves.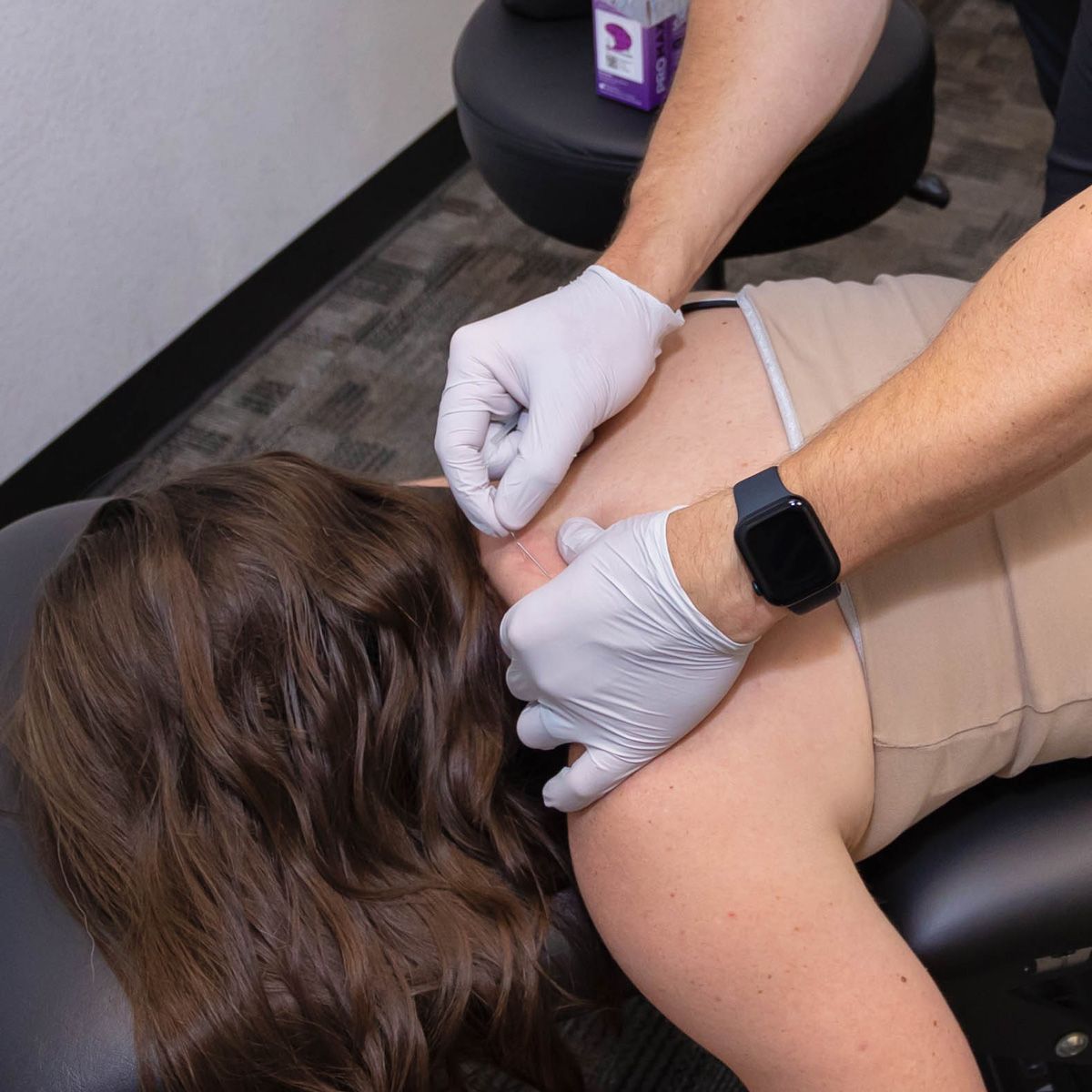 Is Dry Needling Effective for Treating and Relieving Pain?
Dry needling is an effective treatment for acute and chronic pain, rehabilitation from injury, and even pain and injury prevention, with very few side effects. This technique is unequaled in finding and eliminating neuromuscular dysfunction that leads to pain and functional deficits.
Typically, positive results are apparent within 2-4 treatment sessions but can vary depending on the cause and duration of the symptoms, overall health of the patient, and experience level of the practitioner.
Conditions That Dry Needling Can Assist:
Achilles Tendonitis/Tendonosis

Muscular Strains/Ligament Sprains
New Patients Welcome at Behm Muscle & Joint Clinic!
We offer dry needling services to the Omaha, NE area from our clinic conveniently located in Bellevue, NE. If you are suffering from any of the above conditions give us a call at 402-292-1450 and schedule a consultation to see how we can help you with our dry needling services. We have been trained in trigger point dry needling through Midwest Rehabilitation Institute.
Are you experiencing pain or stiffness?
Schedule an appointment with our chiropractic team today!