Plantar Fasciitis Chiropractor in Bellevue, NE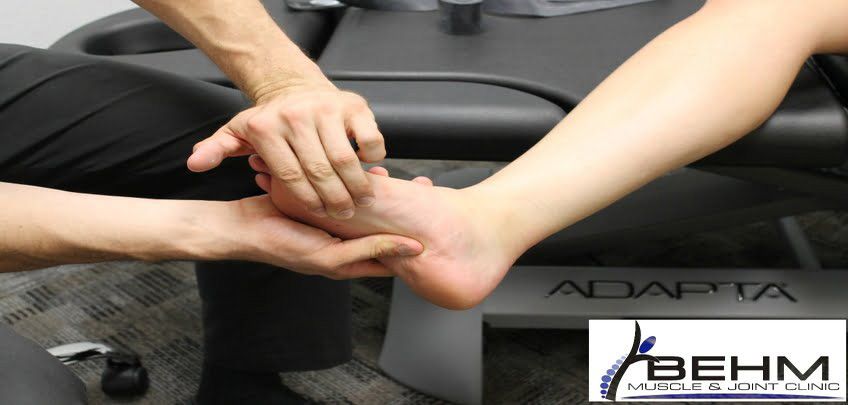 What is Plantar Fasciitis?
Plantar Fasciitis is one of the most common types of foot pain. Plantar fasciitis is caused by straining of the ligament that supports your arch. Repeated strain can cause tiny tears in the ligament. These tears can lead to pain and swelling. The role of the fascia is to absorb shock and transfer forces through your foot while you are walking or standing. The fascia itself is a very thick and strong structure, which for the most part is avascular (having little blood supply) which makes the healing time very slow and time consuming.
What Causes Plantar Fasciitis?
Your feet roll inward too much when you walk (also called pronation of the foot).

You have high arches or flat feet (fallen Arches).

You wear shoes with a high heel.

You walk, stand, or run for long periods of time, especially on hard surfaces.

You have a tight Posterior chain (Achilles Tendon, Calf, Hamstring)
Most people with plantar fasciitis have pain when they take their first steps after they get out of bed or sit for a long time. You may have less stiffness and pain after you take a few steps. But your foot may hurt more as the day goes on. It may hurt the most when you climb stairs or after you stand for a long time. Pain is described as sharp or stabbing in nature and typically located at the medial aspect of the heel.
Typical Pain Location for Plantar Fasciitis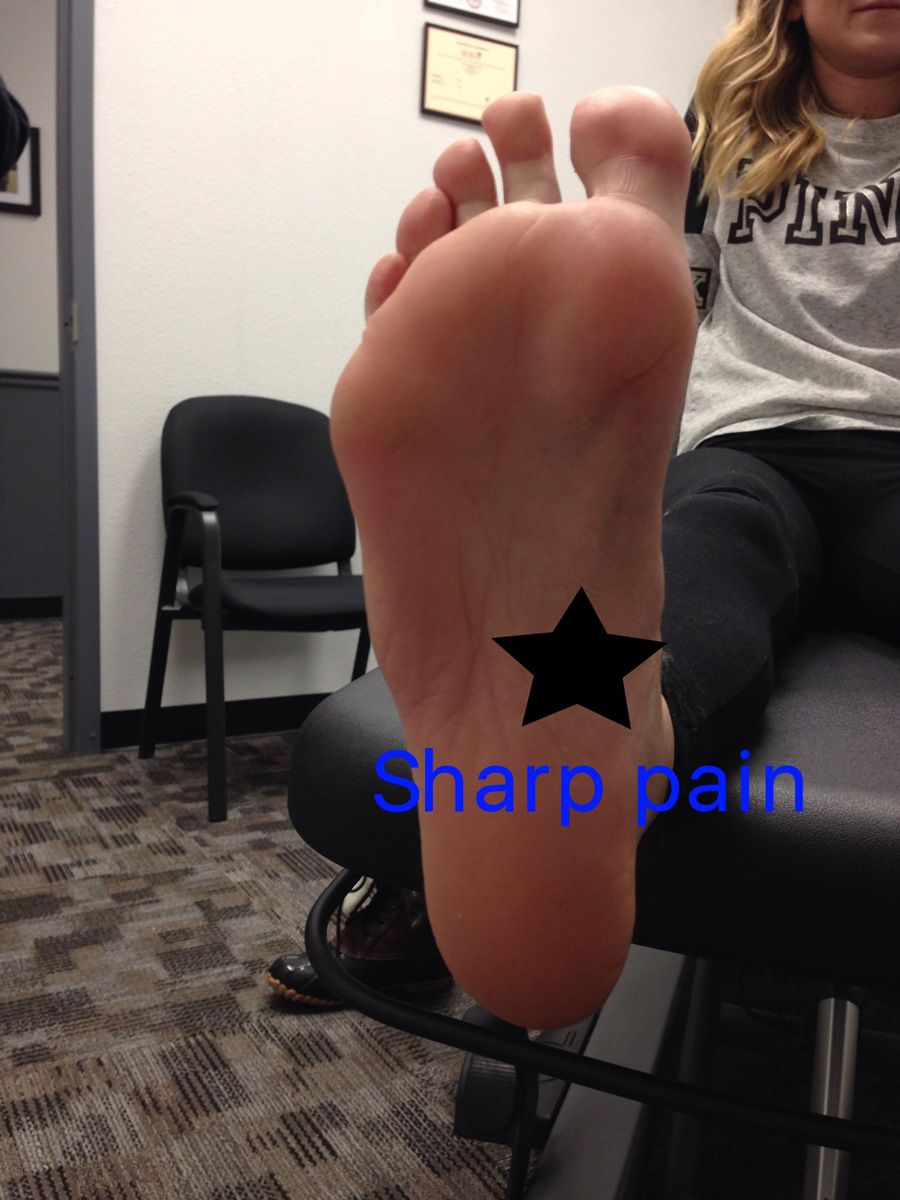 Physical therapy (ultrasound, taping, etc.)
Are you experiencing pain or stiffness?
Schedule an appointment with our chiropractic team today!