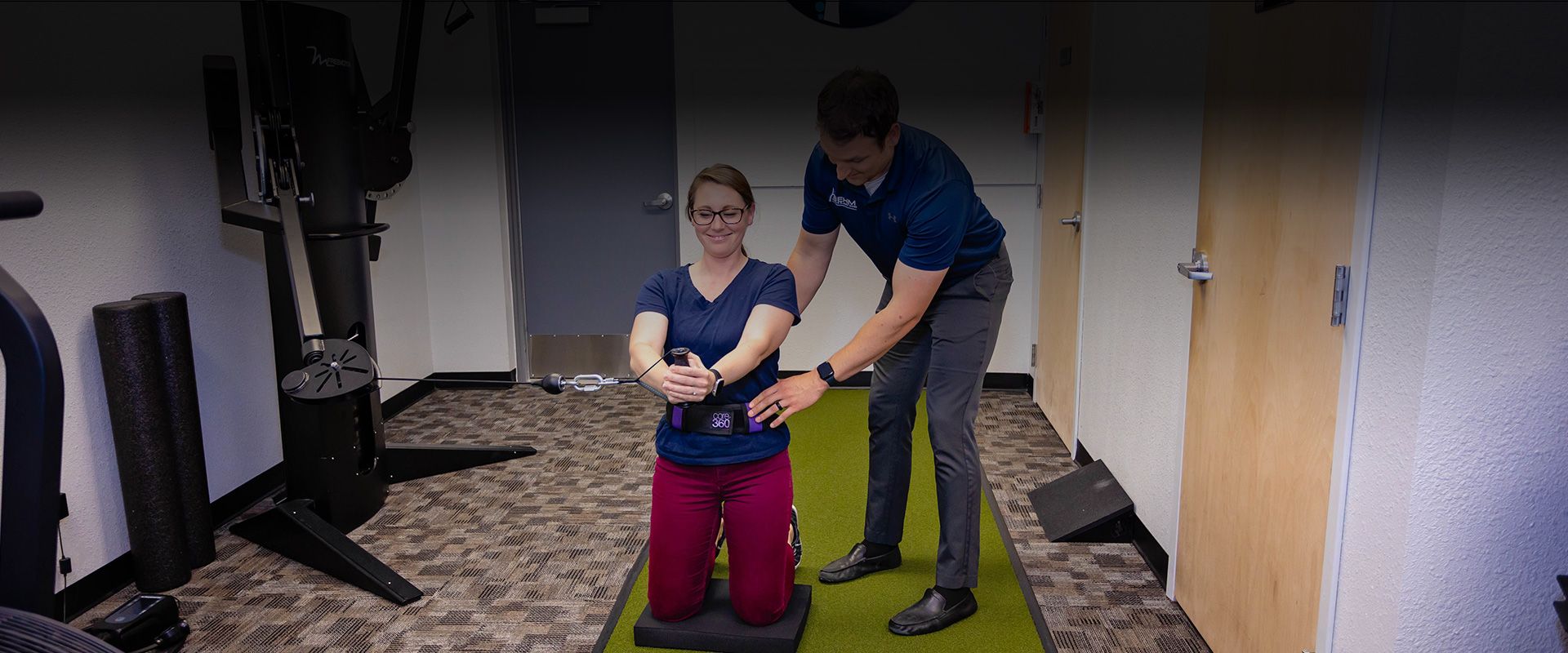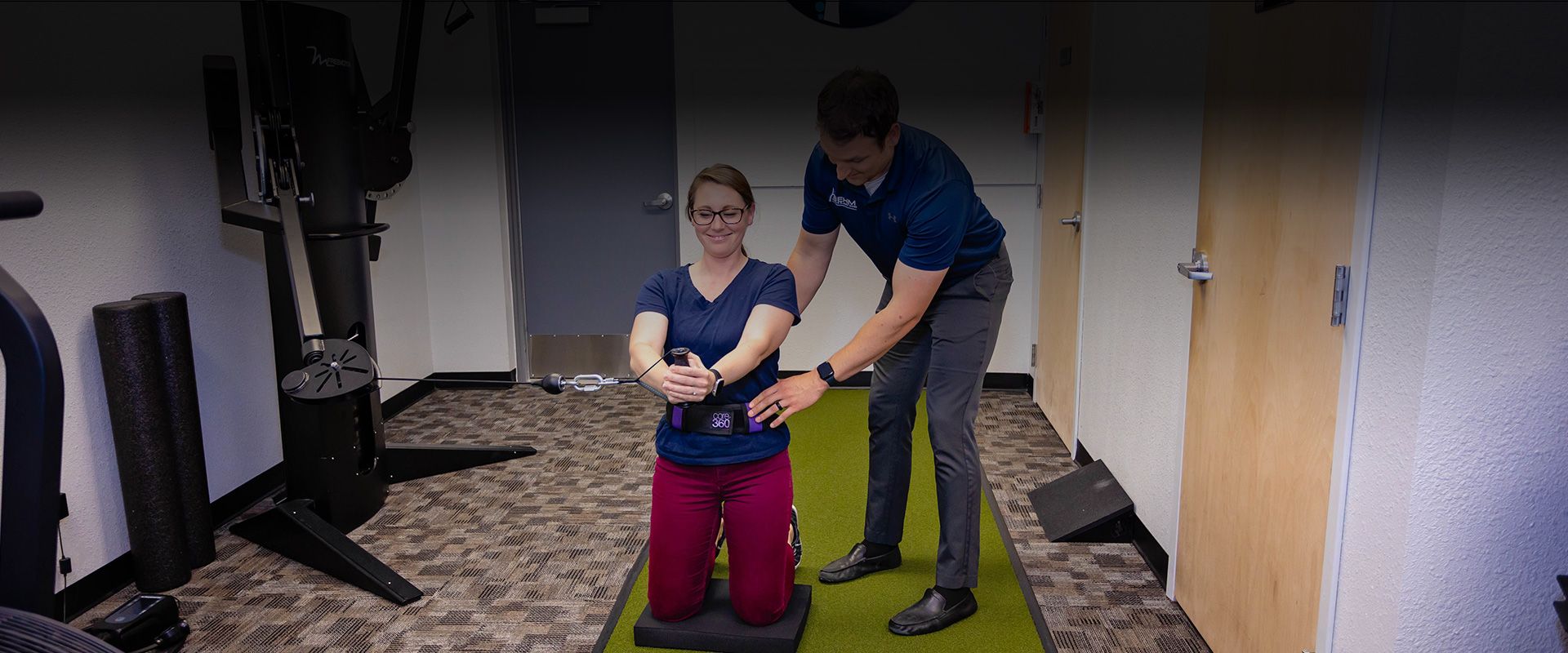 Rehabilitation and Physical Therapy for Patients in Bellevue, NE
Rehabilitation is the treatment of physical dysfunction or injury by the use of therapeutic exercise and the application of modalities to restore or facilitate normal function and movement. If you suffer from physical limitations and/or ongoing pain caused by an injury or illness, rehabilitation and physical therapy can help you lead a fuller life. It includes the evaluation, treatment and/or prevention of neuromuscular and musculoskeletal disorders which produce physical impairments and/or functional limitations.
Ask yourself: Have you ever experienced an injury? If so, how well did you recover? Did you take the proper time to heal, and then make sure to regain mobility, stability, and proper movement patterns? If you're like most people the answer is no. According to Gray Cook and the Functional Movement Screen (FMS), the number one predictor of an injury is a past injury. If you had previously sprained an ankle you will not necessarily sprain that ankle again, however you may incur another injury or issue such as hip pain due to improper movement patterns learned by compensating for the original injury.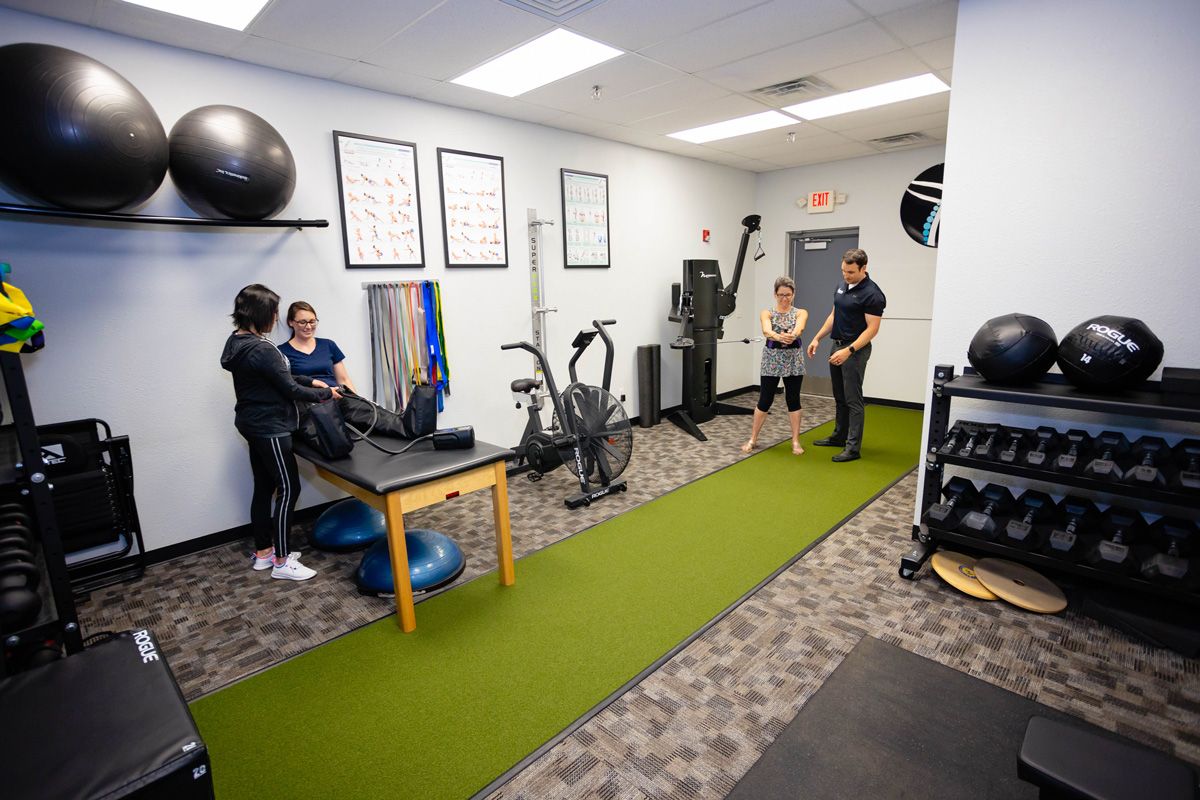 Certified Chiropractic Sports Physician
Dr. Behm is board certified in rehabilitation through the National Board of Chiropractic Examiners and is educated in understanding the interaction of all body systems. His qualifications include being a certified chiropractic sports physician, a Bachelors degree in exercise science, and National Strength and Conditioning Association certified personal trainer. Our licensed chiropractic doctor provides and array of rehabilitation services which decrease pain and ultimately increase functional independence.
Our approach provides services that examine and treat immediate problems. We then teach patients how to use their bodies properly in order to gain strength and mobility and to prevent future injuries. We utilize evidence-based rehabilitation treatment protocols which are both objective and measurable. We are committed to educating our patients so that they understand their personal treatments.
Rehabilitation Programs Implemented Into Our Treatments
We at Behm Muscle and Joint Clinic will treat most musculoskeletal conditions including, but not limited to, the following:
New Patients Are Always Welcome
If you or someone you know could benefit from our rehabilitation services do not hesitate to give us a call at the clinic 402-292-1450, or schedule a consultation and let us help you Move BETTER, Feel BETTER and Live BETTER.
Content written by Dr. Adam Behm, DC, CCSP® | NSCA-CPT, National Strength and Conditioning Association Certified Personal Trainer
Are you experiencing pain or stiffness?
Schedule an appointment with our chiropractic team today!